MOE BMW All Engineering System 60 BMW Software All-in-One 500GB SSD Windows 10
$800.00
-
Product Description
MOE BMW All Engineering System 60 BMW Software All-in-One 500GB SSD Windows 10
Highlights for BMW All Engineering System:
1.Contains the most famous bmw software for programming and coding E,F and G series, database up to 2019
2. Have the famous softwares of navigation , FSC , NBT, ECU programming, cheat coding…
3.Manual coding and Automatic programming
4.All sw are original use of BMW
5.Some of softwares like / istap/ ista D / esys/ esys launcher /ISN editor, HUTool, Cas3 repaire, FSC coding, AI Coder bmw, Dr gini bmw, use manuals , hardware repaire manual,… and much more
6.Compatible hardware: BMW ICOM A2/ICOM Next
7.500GB Windows 10 SSD with 1 time free activation.
Note: Just can be used on Win10 System.
Software (version) including:
Rheingold ISTA-D 4.17.13
ISTA/P 66.0.200
BMW PSdZData Tool
BMW coding tool
E-sys 3.31.0
E-sys Launcher Pro V3.1.1.133
NCD/CAFD Tool V0.5.2.203
Freischalt Tool 02.02.00
INPA 5.02 English
WinKFP
NCS Expert (English/German)
Tool32
BMWAiCoder
FSTool2
FscToXml
F series CBS RESET
NCS Dummy
iToolRadar
HU Tool v2.6.PRE
CIC Special Service Utility v1.0.4352
CIC Language Coding Utility Ver. 1.2.2
Dr.Gini B021
Perfekt Toolbox 0.1a
HU-ServiceManager ver.0.2 beta
ISN Ver (0.12.04.16)
BMW CIC/NBT FSC Generator
SW ID Reader (DE) v1.2.1
BMW CIC/NBT/EVO Keygen v1.9
Swt to FSC
BMW Explorer 0.13.7.13 Explorer VMware Workstation
EWS Editor V3.2.0
IBAC Activation Codes Generator
AVTOTOOLS DME/DDE Password Extractor
CAS4 Mileage Tool r20140617
CAS3+ Editor
EWS Editor
TestO (26-Jun-2017)
Siemens MS41 EWS delete
DDE/DME SA-option Helper V1.1
BMW Coding Database
KSD2 12.05.2019
ETK 3.1.90
etc
BMW Engineer Software display on the system: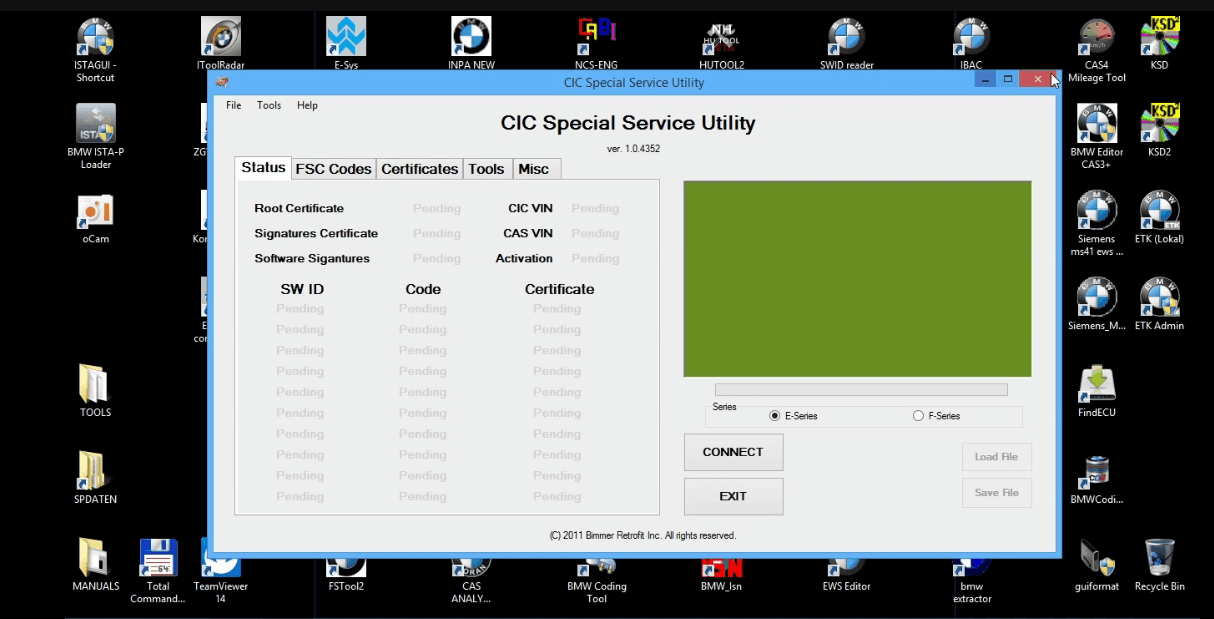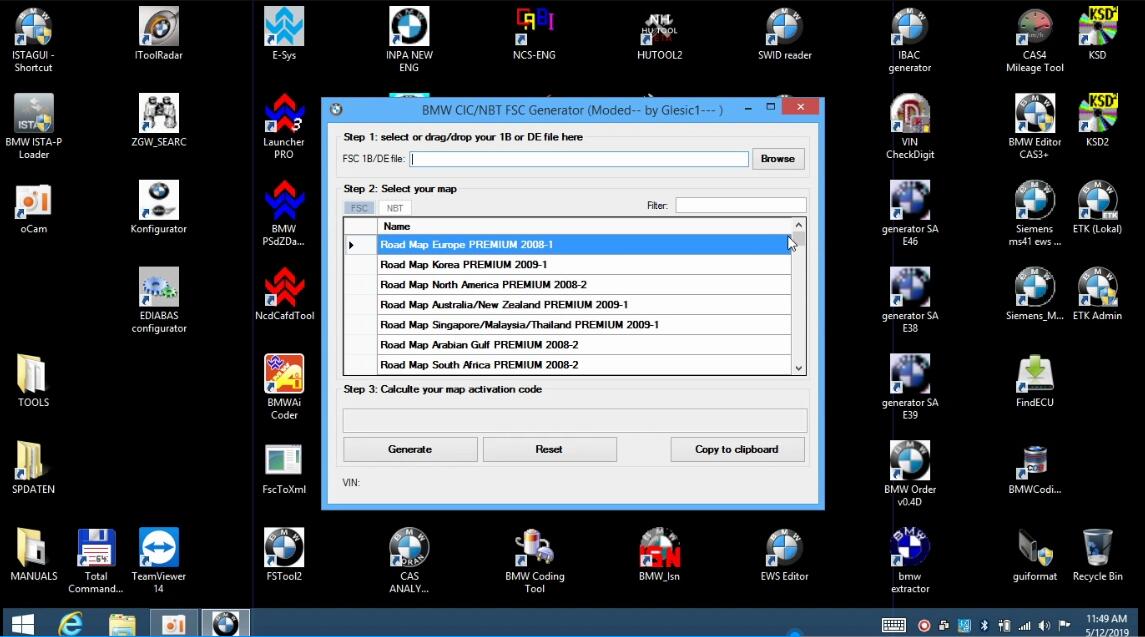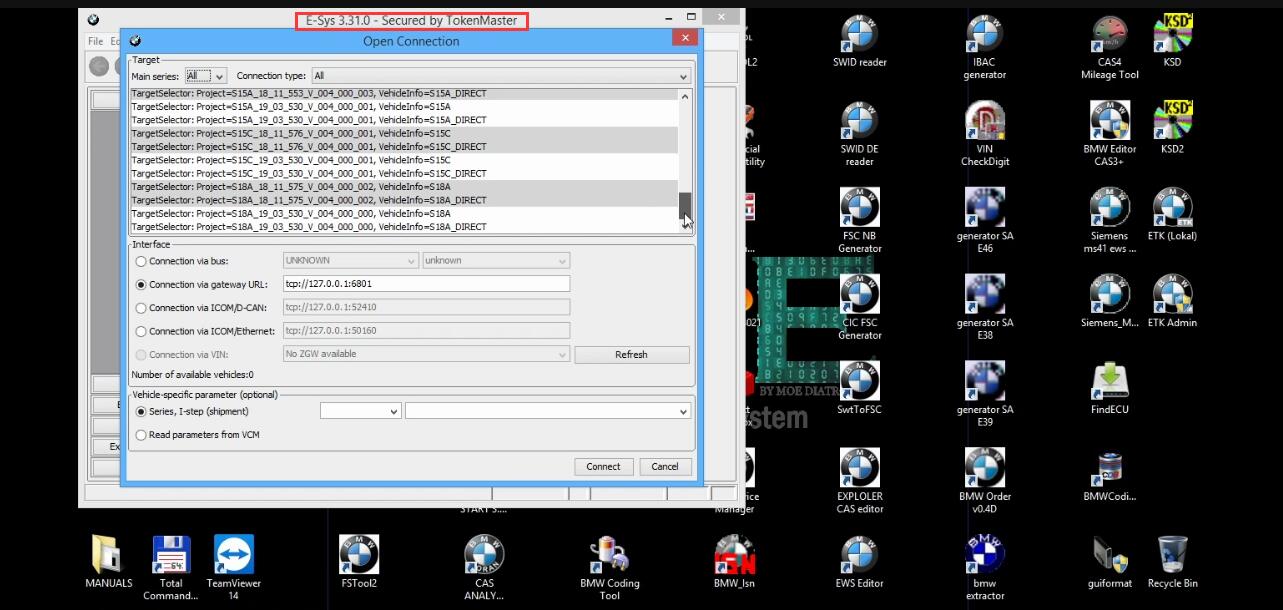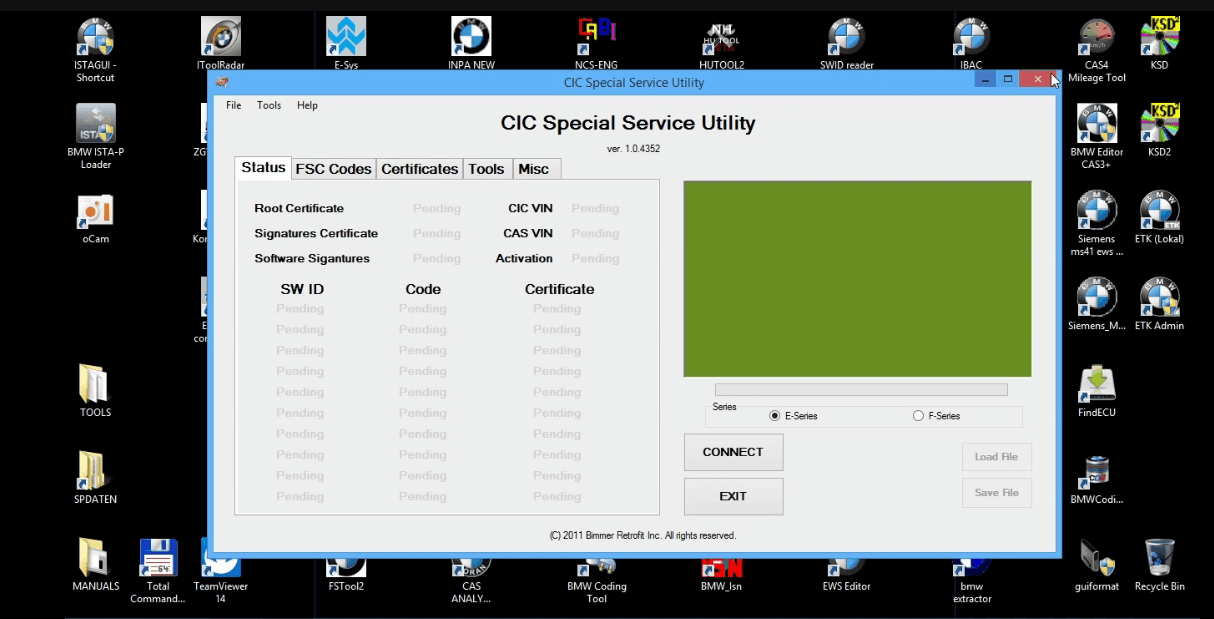 Package includes:
1pc x 500GB SSD MOE BMW engineering system